Day 4 – October 5th
Exactly a year ago I wrote a piece on Google's event that launched their flagship line of hardware-first products, including the Google Home, WiFi, DayDream, and of course, the Pixel. Go check out that article about my initial impressions of Google's first foray into hardware and see if some of my predictions were right (with the suspicious lack of any news between last year and this year considering DayDream – I think I pretty much nailed that one on the head.)
Since I wrote that piece, I've since shed my iOS ropes and sailed into the world of Android mobile devices – with the Pixel as my vessel of choice. After a year of use, I can say that the Pixel has been a solid phone. Cloud storage, OS, design, functionality, easy-of-use, customization, strong camera  – all very big pluses in favor of the Pixel. However, I've had one big problem with the device: the battery. My first pixel would get very hot and the battery would drain in less than 5 hours of standard use after a full charge. After I got it replaced, the same issues continued to occur. This seems to be a defect that only a small percentage of the Pixel population is faced with and I just seemed to have gotten unlucky…twice, so I won't be holding that against Google.
What I will be holding against Google is the obvious backtracking in some of the design decisions with this new batch of hardware-fist, ahem, I mean AI-first products. You know what I'm talking about, so let's get into this thing.
Pixel 2 & Pixel 2 XL
Google's upgrade on their popular Pixel comes in two sizes: a 5 inch and 6 inch XL that retail at $649 and $849, respectively.
There are some great things going for this product, like its integration with the Google Assistant in a more organic way with a new feature called "Active Edge" that triggers the Assistant every time you squeeze the edges of the device. The camera this time around is just as impressive as the original Pixel. Sporting a 12 megapixel rear camera and a whole bunch of impressive software, this device all but guarantees a great shot. The inclusion of Google's AI also lets the device get away with only having 1 camera for its version of Portrait Mode – a feature on most flagship smart phones that allows the camera to snap the very best selfies. The new iPhones and other devices require 2 rear cameras for this purpose, whereas Google's 1 camera setup allows them to deliver this mode on both their rear and front facing cameras.
Now, what I don't like: design, design, design. After an ad campaign that focused heavily on mocking Apple for peculiar design decisions during the build up to the first Pixel's release, Google has followed suit by getting rid of the 3.5 mm headphone jack all together. This officially makes the Pixel 2 the most unintentionally ironic product of 2017. Remember this ad campaign?
Combine that with the strangely large side bezels, and you get a device that doesn't look like it belongs in 2017. Instead of staying with the ideology of the last generation of Pixel device, it seems that Google got a bad case of FOMO when realizing how much money they were missing out on by not having a proprietary wireless headphone system.
As is the case with any decision a company brings to market that is so actively against median consumer utility, the justification for this design choice was predictably flimsy. When asked why they went in this direction by TechCrunch, Google's Product Chief Mario Queiroz said that Google wanted to make Pixel phones with thinner bezels, and introducing the change now would make the shift easier – even though the Pixel 2's bezel is no thinner than the original.
Google Pixel Buds
Ah, the real reason for the lack of 3.5mm port on the new Pixels. Introducing Apple's AirPods. Oh wait, no, never mind – I got a little confused for a second there.
Retailing at $159, Google has gifted consumers with the opportunity to use its new Pixel Bud earphones. But wait, you don't want to spend $159 on wireless headphones? That's ok, because Google is shipping phones with a handy, probably ugly, USB-C headphone jack adapter. Because the one thing people love more than anything else is having to carry another piece of plastic around with them at all times. But wait, there's more  – you better not lose that adapter because a replacement will cost you a hefty $44.95.
One can only hope that consumers who understand the power of voting with their wallets will show the Google's and Apple's of the world that device restrictions like this will not be tolerated by the market. If not, then I'm afraid we are looking at the new norm.
The only plus of this device is the real-time translation that showcased that the buds are capable of translating over 40 languages on the fly. However, if this works as well as Google Translate does, I think its safe to assume translators around the world are sleeping fine tonight.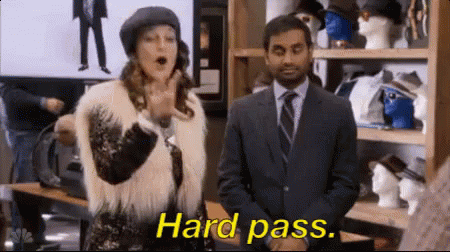 Google Home Mini
Retailing at $49 bucks, this is Google's smaller sequel for the Google Home that is meant to combat Amazon's Dot. Not much to say on this product except that one ships free with every new purchase of a Pixel 2 – so on that virtue alone I believe people will have a fun time playing around with it.
Google Home Max
Retailing at $399 – the Google Home Max is trying to reimagine sound in a big way using, you guessed it, Google's AI (are you seeing a trend here?) Though Google would like to compete on the merits of the hardware, I think the only real gem here the new "Smart Sound" software. By understanding where you have placed the device, what time of day it is, what you are listening to, and just by learning about your behavior over time, Google Home Max will automatically retune to best fit the circumstance. Growing up in a very noisy house, I can definitely see the benefit of an environmentally aware speaker system. I'm definitely interested in this product.
Pixel Book
Google's upgrade of the Chromebook line and its answer to the growing tablet/ laptop hybrid market that can compete with Microsoft's Surface. Clocking in at just 10mm thin and only 1kg, the Pixel Book is super portable and houses a respectable Intel Core i5/i7 with up to 16 GB's of Ram and 512GB of SS storage. For the average laptop user that surfs the web, participates in a bit of online shopping, updates social media, and streams video content, this is a fine device. For anything else, set your sights on a proper laptop.
When it comes to features, there is one fun standout functionality that was revealed: Auto-tethering. When there is no WiFi in the area, the Pixel Book will auto-tether to your Pixel 2, allowing you to use your phone's data to surf the web on the device. Granted, this isn't anything special as most phones allow you to open a hotspot and manually tether to any device anyway. However, if it is as seamless and integrated as Google implied, the experience of an always-connected laptop is sure to impress some folks.
Though the specs and design look competitive, I am not quite sold on the product as a whole. The inclusion of an exclusive button that accesses the Google Assistant might be overkill and is reminiscent of Apple's Touch Bar – another design element that I deemed as gimmicky without any real end-user value. On the same token, the PixelBook Pen add-on might just win the award for most hipster product of 2017. Who knew that Google's market research would reveal that people wanted a $99 stylist with low latency and built-in Google Assistant. What year is it again?
Google DayDream View
Shoved in to this keynote, almost it seemed last-minute, Google's barely new and slightly improved DayDream View comes in at $99. The only tangible upgrade to the hardware seems to be the wider viewing area and the new colors of the device. Apart from that, the DayDream View will also now allow casting to a Chromecast. Unless average consumer sentiment toward mobile VR switches drastically in the next year, I'm not holding my breath on this product.
Google Clips
Lastly, a real surprise product. Priced at $249 retail, Google Clips is half an action-camera akin to a Go-Pro, and half a traditional point-and-shoot akin to Sony's Cyber-Shot line – all mixed together with the glue that held this whole keynote together: the AI.
Sarcasm aside, the versatility of this camera and the life-style orientated design shouts old school Apple – in a good way. I'm interested in this product and am excited see how a standalone camera will do in 2017.
Overall
Much like last year, I think this was a mixed bag. I can definitively state that I will not be purchasing the Pixel 2, but some of the auxiliary devices have me intrigued. See you next year, Google.